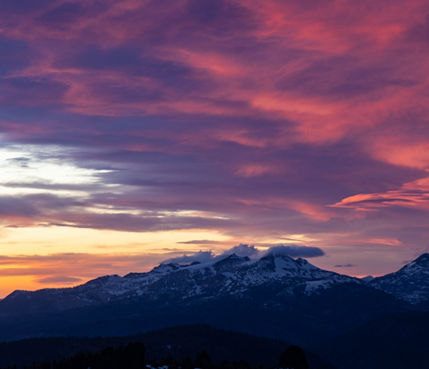 Perched high on the Majestic Sierra Nevada Mountains, Carson Pass is a hidden wonderland that promises anglers an unforgettable fly fishing experience. With its diverse offering of alpine lakes and pristine rivers, this mountain pass is home to various sought-after trout species.

Whether you're casting from the shorelines of Silverlake, trolling on the Blue Lakes, wading in Caples Lake, or testing your mettle on the fast-flowing waters of the East Carson River, you'll have tons of fun reeling in a prized catch.


Cast From the Shorelines of the Beautiful Silver Lake
Silver Lake
is an attractive fly fishing destination known for its natural beauty, tranquil environment, and abundance of fish. Perched at 7,200 feet, the lake covers about 80 acres, providing the space to explore and cast your lines.
The crystal clear waters are home to a diverse and healthy trout population. With their
strength and agility
, rainbow, brown, and mackinaw trout in the lake provide an exciting challenge to fly anglers of all skill levels.
You're guaranteed a great catch, whether casting from the shoreline or a boat. Sandy Cove, Ferguson Point, and the lake's southern inlet are especially bountiful for shore anglers.
The west shore and the section north of Treasure Island are popular with trollers. Depending on the season and your preferences, various fly fishing techniques can be effective, including dry fly, nymph, and streamer fishing.
Silver Lake offers various amenities to enhance your fly fishing escapade. You can enjoy a meal and rent a boat from the
Kit Carson Lodge
. After a rewarding angling adventure, you can retire to all your creature comforts at the Kirkwood Mountain Resort, only eight miles away.
Explore Spectacular Caples Lake
Nestled at 7,800 feet,
Caples Lake
is a scenic destination for fly anglers craving a worthwhile fishing experience. Surrounded by towering pine trees, the lake offers stunning views of the surrounding mountains, creating a tranquil and immersive fishing environment.
With a surface area of around 600 acres, six miles of shorelines, and public access points, Caples Lake caters to the needs of all fly anglers. You can cast from the shore, wade in the shallow waters, or venture deep into the lake on a boat.
The deep blue waters of this alpine lake are home to brown, rainbow, mackinaw, and brook trout. You may also encounter an occasional cutthroat trout deep in the lake. Dry fly, nymph, and
streamer fishing
effectively reel trout in Caples Lake.
Shore angling is especially gratifying around the creek inlets and near the spillway and the dam. Seasoned anglers often prefer venturing deeper into the lake to reel in a prized catch.
Boats are permissible on the lake, but the speed is capped at 5 MPH. You can launch your boat from the Caples Lake Boat Launching facility for a minimal fee.
The Caples Lake Resort
offers boat rentals, a marina, and a launch ramp. The boats on offer include fishing boats with outboard motors, canoes, and kayaks.
You stock up on supplies, including snacks and bait, and rent fly fishing gear from the store before venturing to the lake. Caples Lake is only 1.6 miles from the Kirkwood Mountain Resort, so you can retire comfortably after your fly fishing outing.
Head to the Stunning Blue Lakes
Blue Lakes
are part of the cluster of lakes dotting the Carson Pass and provide an excellent fly fishing destination for anglers seeking a thrill. They comprise two lakes — Upper Blue Lake and Lower Blue Lake — that provide a productive catch.
The Upper Blue Lake, known for its crystal-clear waters, covers about 65 acres and is the larger of the two lakes. It's set amidst towering pine trees and majestic granite cliffs, providing a stunning backdrop as your fish. Lower Blue Lake, located downstream, offers a smaller but equally beautiful fishing experience.
Both lakes support a healthy population of rainbow, cutthroat, Lahontan, and brook trout. You're guaranteed a prized catch, casting from the shore or trolling from a boat, but the choice of lure matters. You'll have better casting luck with
minnow imitations
and egg patterns. Other popular trout lures include Parachute Adams, elk hair caddis, Wooly Buggers, and chironomids patterns.
You'll need to prepare ahead with your fly fishing gear, equipment, and supplies when planning a trip to the Blue Lakes. The area has no fishing supply shops; the nearest stores are in Markleeville and Woodfords.
While motorized boats are allowed on Blue Lakes, you'll need a high-clearance vehicle with good traction to reach their shores. You can launch your boat from two dirt boat ramps on the Upper Blue Lake and one on the Lower Blue Lake. The Blue Lakes are popular fly fishing spots near Kirkwood and less than an hour's drive from the resort.
Book a Guided Tour on the Challenging East Carson River
Flowing through towering mountains and pristine wilderness,
East Carson River
offers more than 60 miles of fly fishing opportunities. It provides a range of fishing environments, from meandering meadows to deep canyons and rocky gorges.
The diverse topography creates diverse fishing landscapes ranging from easy to very challenging. The water is accessible through different trails, including the Dumont Meadows and Silver King Trails. Some spots are accessible from Highway 89. The section between Silver and Wolf Creek offers the
best fly fishing spots
on the East Carson River.
The scenic river is home to various species of rainbow, brown, cutthroat trout, and mountain white fish. Although there's a mix of wild and hatchery trout, the wild fish are more abundant.
Due to ongoing stocking efforts by the Fish and Wildlife Department, the type of fish you reel in depends on the spot you pick. A spot near a release point like Hangman's point will have a smaller wild population.
While you may have a fruitful fly fishing experience by yourself, you can heighten the experience by booking a fly fishing tour. The skillful local guides can help you with the many intricacies and ensure a thrilling experience.
Off the Hook Fly Fishing
offers half-day and full-day guided packages on the East Carson River all year round.
Plan the Perfect Fly Fishing Trip
Fly Fishing at the Carson Pass can be a gratifying and exciting experience, and an ideal spot for a fly fishing getaway.
Booking your stay at the
Kirkwood Resort
guarantees a great experience for a fishing trip. After your day on the water, you can retire in comfort and style. Wake up rested, refreshed, and ready to start the next fishing adventure.
Learn more about
summer activities
at Kirkwood Resort.